The Eurovision song festival is the biggest peace fest on Earth and the 2016 version takes place just 200 meters from the Tellus Think Tank head quarters! We meet the Cyprus contribution, the band Minus One for a discussion on how Cyprus and the world could live more sustainable! Text: Domi © Tellus Think Tank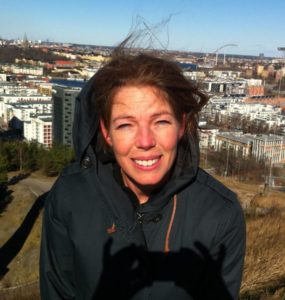 The five tough rockers from the Cypriotic band "Minus One" will be performing their contribution "Alter Ego" in the 2016 Eurovision song contest in Stockholm, Sweden.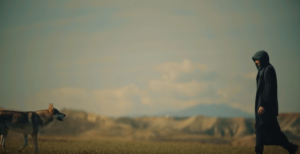 What caught the Tellus Think Tank eye especially is a line in their song "Caught in the middle of the dawn and the sunrise. Life is a miracle." The Tellus Think Tank editorial team finds this line symbolic to the current state of human life on Earth – global warming, sun down. Improving our ways, sun-up, empowering the miracle of life!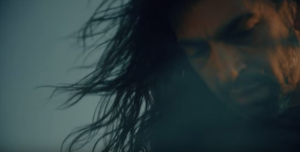 Luckily the gigantic European Song festival is once again held in Sweden, an honour earned thanks to last year's performance by Måns Zelmerlöf with the song "Heroes", written By Linnea Deb,
Joy Deb and Anton Malmberg Hård af Segerstad.
We find that Minus One band is staying just 2 minutes walk from Tellus Think Tank office and make an appointment to see them!
Rocking Minus One
If it where not for that I immediately get stricken by the band charisma I might instead have been scared by tattoos and bad-ass looks! All the guys in the band turn out to be absolutely lovely though. The passionate singer Francois Micheletto, the group rebel drummer Chris J, the happy go lucky blue bearded Harrys Pari on guitar, the man of the times and very aware guitarist Constantin Amerikanos and the quieter but substantial, to-cool-for-school, bass player Antonis Lizides.
I met the band in their hotel lobby and can tell that "work hard, party hard" is a lifestyle being applied during the bands
Eurovision stay in Stockholm! The guys are high on life and going with the flow and we claim a part of the hotel lobby lounge area as our own for our talk.
The song that Minus One will be performing for Cyprus was written by Swedish Thomas G:Son, the writer of 2012 winner song Euphoria performed by Swedish Loreen.
The Minus One band members and I instantly get involved in an intense discussion about how to improve life on earth by living in more environmental friendly ways.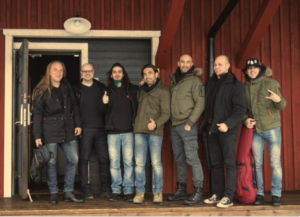 Singer Francois tells us that he got his early life connection to nature from his parents. His father is a beekeeper, which has made Francois very aware of bees, flowers and how we keep our environment and that these things are all interconnected. He worries for the survival of the bees and urges people to look into the micro cosmos – that is all the small things in their lives that can help change the big picture!
What do the band members do to live in a more environmental friendly way?
Drummer Chris J says that it is not so much what they do but more about what the band members choose not to do.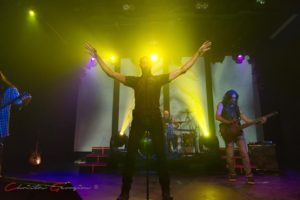 -We try and drive as little as possible and we don't waste water or electricity, says Chris.
He also says that Cypriots, in general, use solar panels to heat water in their homes.
Guitarist Constantin Amerikanos says he stopped smoking. He also rather takes his bike instead of the car and he is very aware of how he uses fresh water.
Guitarist Harry Pari says that recycling was fairly recently introduced to Cyprus. He immediately picked it up and so did a lot of his fellow Cypriots.
What can Cyprus do better?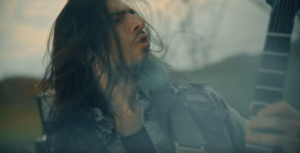 Bass player Antonis Lizides says that more of Cyprus should be using solar panels. He means the business sector and organisations of different kinds. The island country, surrounded by the Mediterranean Sea, is already struggling with a fresh water shortage. Cyprus is already taking salt water from the sea and putting it through desalination processes. The fresh water shortage is not good but at least the desalination process in Cyprus is powered by sun energy!
The band members agree that there is a lot that can be done better in Cyprus. Francois takes up a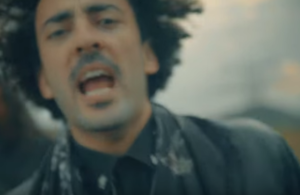 crazy example. An island like Cyprus, surrounded by beautiful blue sea water, is still building so many fresh water swimming pools. All in parallel with the current fresh water shortage.
The other guys mumble at this swimming pool discussion, they all seem to enjoy swimming pools! So do I, however maybe salt-water pools could work for Cyprus?
The discussion on swimming pools brings us back to the line in the band's Eurovision song. It is about being caught in the zone between understanding that we need change our ways but not yet having accepted it. We need to change in order to find the sustainable way to the future and allow for the miracle of life!
The German contribution to the Eurovision song festival 2016
During the Eurovision song festival Tellus Think Tank also gets in touch with German performer Jamie-Lee to hear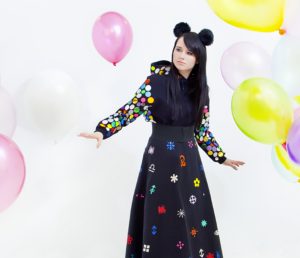 what she is doing to support the environment.
While rushing between press meetings Jamie-Lee shares with us that she lives an active vegan lifestyle. This includes vegan foods, vegan clothes and vegan cosmetics. Jamie-Lee finds that the resources humans use to breed animals are immense and could be put too much better use!
Red Carpet awaits
The band members of Cypriot Minus One are getting ready for their Eurovision red-carpet walk this evening. They will be a bad-ass hit I am sure!
Their Twitter accounts support my hunch that they are not only spending time with members of the press. They also take some good time for enjoying themselves!
I wish the Minus One men of Cyprus the best of luck in their future endeavours. Having promised I would vote for Minus One in the contest, I leave through the hotel drive-way. I hope that next year's Eurovision festival will have official cars fuelled by electricity!
The Eurovision song contest is the biggest peace festivals of our time. The 2016 festival in Stockholm will be remembered as one of the best organised and most fun events ever. Just wait and see!
Read more of Tellus Think Tank articles and learn what can be done for a sustainable future!